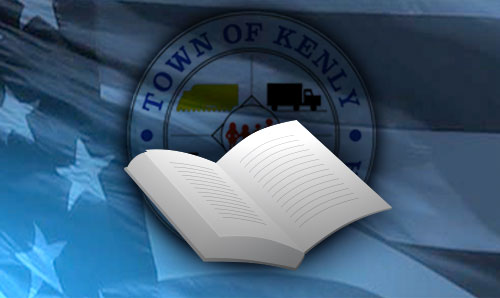 Contact

Leigh Gotshall, Librarian

205 Edgerton Street

Kenly, NC 27542

Phone: 919-284-4217




Fax: 919-284-2836

Assistants: Libby Mozingo, Sue Hicks

UPCOMING EVENTS !!!

Every Tuesday @ 2:00pm – Unraveled Crochet + Knitting Group.

Story time at the Kenly Library for children 6 and under. Wednesdays @ 10am.

Join us for craft days: November 24, December 20, (2021) & January 22, February 21, March 7, April 13, (2022). 

One craft per child, per day while supplies last. 

Craft days at the library this month are on Saturday November 20th from 9am till noon and on Wednesday November 24th from 10:00am till 2:30pm. (one craft per child while supplies last) Crafts are laid out on the table for you and your child to participate at your own time and at your own pace. 

           A Story Walk will be set up in our parking lot on Wednesday the 24th – public schools are closed this day, so come out and enjoy a short walk as you laugh at our story!

Teen volunteers are needed to decorate the library on November 30th!

Community participation: come draw on and decorate our sidewalks with chalk in honor of Veteran's Day AND create and add your own leaf to our "Thankful Tree" inside the library.

Books are always on sale – come inside and take a look!

Library Board meetings are open to the public and are held once a month on the first Tuesday of each month. Our next library board meeting will be held on December 7th at 7pm.

Phone for more information and to register ! 

***********************************************************************************************************

***********************************************************************************************************

 We're on Facebook!

Hours of Operation (During Covid-19) 
Monday | 8:30am – 5:30pm
Tuesday | 9:00am – 6:00pm
Wednesday | 8:30am – 5:30pm
Thursday | 8:30am – 6:00pm
Friday | 8:30am – 5:00pm
Saturday | 9:00AM – Noon
Sunday | Closed


COMPUTER AND INTERNET USAGE
Computers with internet access are provided as a service to our patrons. The time limit for computer use is thirty (30) minutes, if others are waiting. Patrons under the age of eleven (11) years must be accompanied by an adult to use the internet. Patrons twelve (12) to seventeen (17) years of age must have a signed "Acceptable Use Agreement" from their parent/guardian to use the internet independently.

MISCELLANEOUS SERVICES
■ Photocopies (black and white or color) – $0.25 per page (8.5"x11")
■ Computer printouts – $0.25 per page (8.5"x11")
■ 
Fax – Outgoing – $1.00 per page
■ Fax – Incoming – $1.00 per page

LOAN PERIODS
The loan period for adult and children's books is three (3) weeks.


FINES & FEES
Books (late fees) – $0.25 per day
Lost Library Card – $1.00


GotResumeBuilder.com is a powerful tool, and the perfect choice for Kenly Public Library's suggested resources list. Just like you, we are committed to helping patrons find employment and maximize their potential. As part of our community giveback program, GotResumeBuilder.com is completely free for all libraries and library patrons. Plus, there are absolutely no hidden fees. More than a million users have already used our site to build interview-ready resumes and advance their careers.