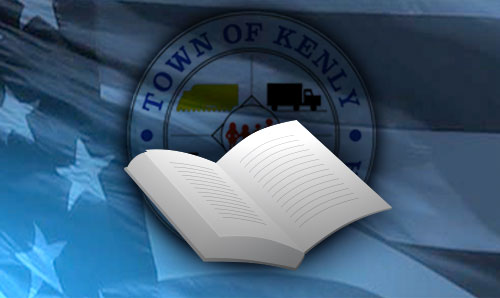 Contact
Leigh Gotshall, Librarian
205 Edgerton Street
Kenly, NC 27542
Leigh.Gotshall@townofkenly.com
Phone: 919-284-4217
Fax: 919-284-2836
Upcoming Events in May
Please call to reserve a spot for ages 5 to 10.
*** Numbers are limited ***
May 3 @ 4pm story time and paper python craft
May 15 book sale from 9am to noon and 10am story time and craft
May 20 @4pm story time and turtle activities
May 27 @4pm story time

 We're on Facebook!
Hours of Operation (During Covid-19) 
Monday | 8:30am – 5:30pm
Tuesday | 9:00am – 5:30pm
Wednesday | 8:30am – 5:30pm
Thursday | 8:30am – 5:30pm
Friday | 8:30am – 5:00pm
Saturday | Closed
Sunday | Closed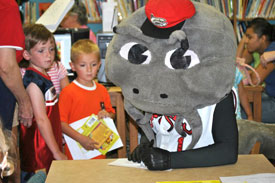 COMPUTER AND INTERNET USAGE
Computers with internet access are provided as a service to our patrons. The time limit for computer use is thirty (30) minutes, if others are waiting. Patrons under the age of eleven (11) years must be accompanied by an adult to use the internet. Patrons twelve (12) to seventeen (17) years of age must have a signed "Acceptable Use Agreement" from their parent/guardian to use the internet independently.
MISCELLANEOUS SERVICES
■ Photocopies (black and white or color) – $0.25 per page (8.5"x11")
■ Computer printouts – $0.25 per page (8.5"x11")
■ 
Fax – Outgoing – $1.00 per page
■ Fax – Incoming – $1.00 per page
LOAN PERIODS
The loan period for adult and children's books is three (3) weeks.

FINES & FEES
Books (late fees) – $0.25 per day
Lost Library Card – $1.00